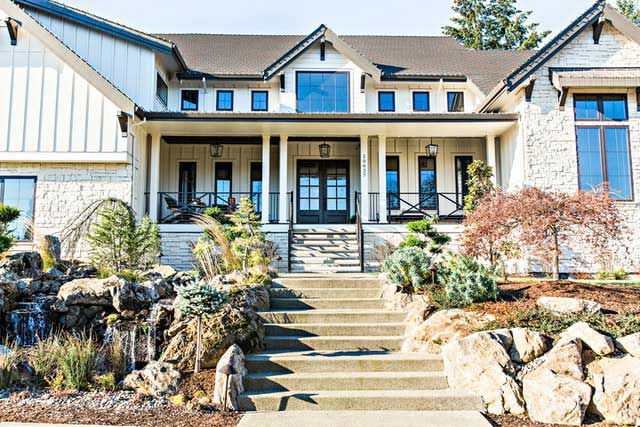 How To Choose A Title Company?
Last updated Mar 25, 2022
One of the most critical aspects of any real estate purchase is having a clear title. Whether you are buying a house or opting for refinancing, a title company has different roles to play in the process. 
A title company undertakes the legwork to ensure that a homeowner can lawfully sell a piece of real estate to the buyer. The firm verifies all the legal documents to determine the valid owner of the property and check if it has any liens on it. If everything seems fine, the title firm gives title insurance for the property.
Precisely, having a reliable real estate title provider brings you:
Rapid closures

Expert assistance throughout the process

Seamless title insurance
To help you understand better, let's walk through a few key responsibilities of a title company. 
What Is a Title Company Responsible For?
If you are a prospective buyer looking for assistance from a title company, it's vital that you first know their roles and responsibilities. 
The primary role of a title search company is to analyze the public records concerning the property's ownership. It notifies all the interested parties about the property's title status and any legal action affecting the property. The title company will also make sure that the previous owner has paid all property taxes. This information is presented in a preliminary title report that, in turn, acts as a commitment for title insurance.
A title company provides title insurance policies for both buyer and the lender. It's because your lender holds a financial interest in the property too. While the property seller pays for your title property, you are liable to pay for your lender's insurance. Title insurance will save you from the risks of dual ownership. So if you lose your property rights as a result of a previously unknown dispute, the insurance will cover you for your losses.
In real estate deals, delays are pretty common. This is where title companies leverage technologies such as electronic market data, e-signature, and financial projections to make the entire process seamless. A title company will appoint a signing agent or real estate attorney to evaluate the closing paperwork and finalize the deed and title transfer. Thanks to the experience and their collective knowledge, the deal closures happen on time.
Can be replaced with: Because of the experience and their collective knowledge, the deal closures are happening on time.
How To Select The Best Title Company?
One of the most important services a title company provides is property verification. It will authenticate your property ownership by examining and double-checking its history and ensuring that you have a legitimate title.
That's the reason why selecting the Best title local company in your real estate transaction is a critical aspect that demands your attention. Here are some crucial points you should consider before choosing the right title company
Reputation Of the Title Company
Your title company is responsible for the title search, issuing title insurance, and closure. It also maintains the escrow accounts to secure your closing costs until the mortgage is closed. Since they're coordinating to help you close your most important purchase, you should collaborate with a title company that is reputable and trustworthy. 
Experience of Its Team Members
Having expert assistance from a title company on your property makes all the difference in a real estate purchase! When working with a title search company, ensure that it has a team of experienced members who are well assisted with the latest technologies in operations.
The Location Of the Title Company
It's always a smart move to have a title company near your residence. As you'll be signing the closing documentation in person, the entire process becomes relatively easy. However, if you cannot find a title company near you, you must inquire about how coordination will be done and whether your title search company is ready to send an agent halfway. 
How Much Does the Title Company Charge?
Title companies generally have a predefined fee structure for their services. You can check their structure in the closing disclosure or final loan estimate document. Title service fees are generally listed in the second or third section of the Loan Estimate or Closing Disclosure.
However, it should be understood that the fees charged by your title company are a result of its reputation, output, and expertise. Since every company has its own fee structure, it would help compare the prices across reputable title companies. 
Buying or selling a house can be a long, unsettling process. Since there are numerous steps involved and a title company plays such an important role, it doesn't matter who chooses the title company, but it's always a smart move to choose a reputable company in closing the deal.